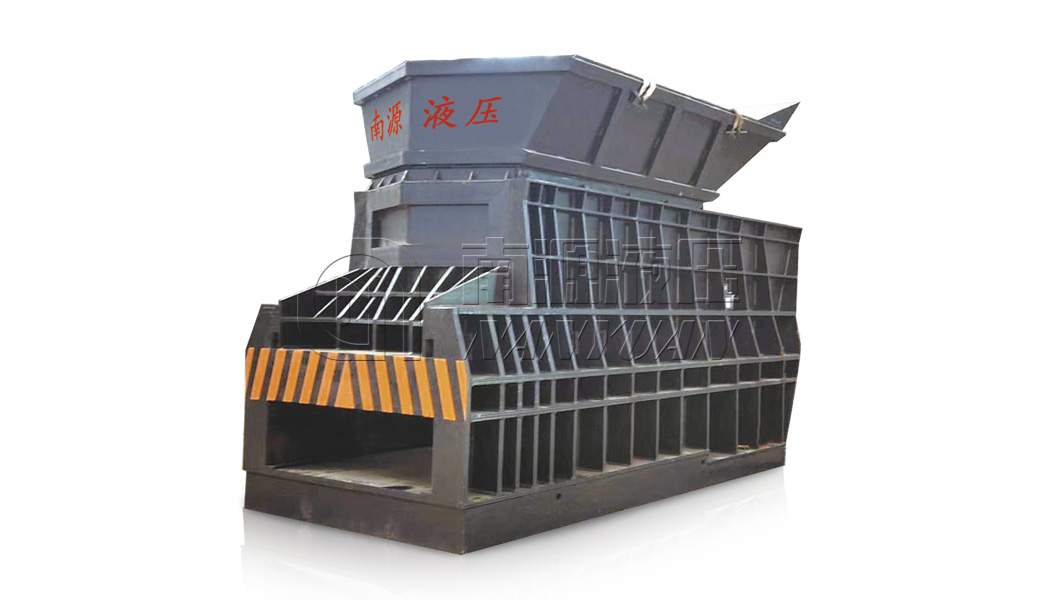 Function
It is suitable for large steel and non-ferrous metal enterprises, national circular economy park, national urban mineral demonstration base, scrap steel processing and distribution center (base), scrap car dismantling and remanufacturing enterprises, as well as scrap metal and waste plastic products shearing processing with scattered or temporary storage yard under group type.
Optional motor and diesel engine as power source.
Features
1. The whole machine mechanism, can be in the storage yard fast transfer.
2. Can be configured remote control operation, high security.
3. Rapid preloading and high shear efficiency.
4. When working, it is placed on the hardened ground, without digging the foundation pit, and the material is grabbed by the steel grabber or conveyor belt.
5. Shearing light and thin materials, scope: aluminum profiles, copper aluminum and other metal strips/cables, car shell, hydraulic tank and other thin box, steel and paint bucket construction waste, PVC pipe/belt and other plastic products.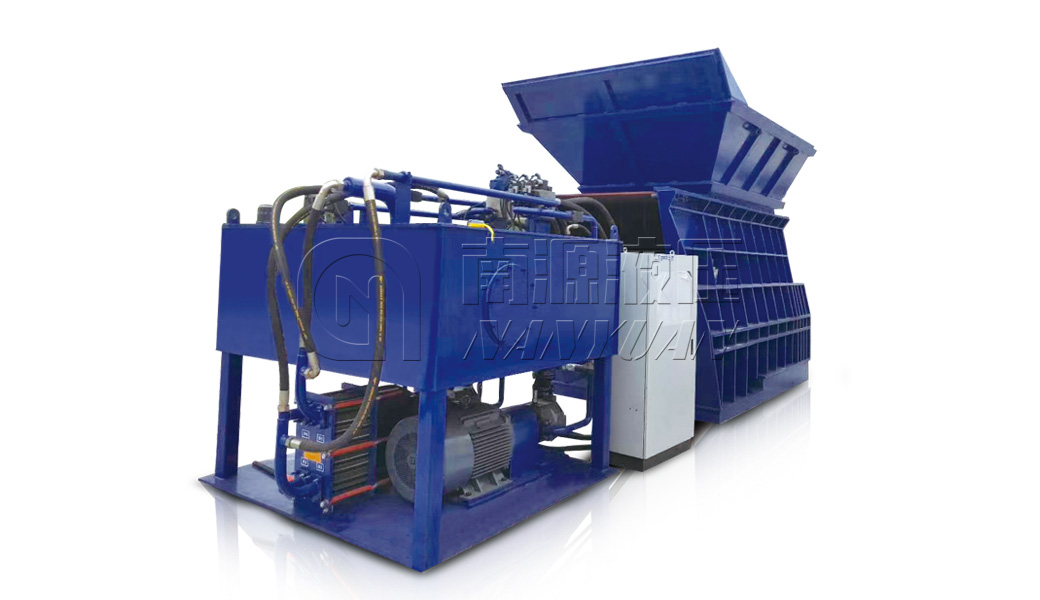 Technical Specification
Model
Max. Shear Force (ton)
Share Width (mm)
Share Height (mm)
Main Motor Power (kw)
Max. Shear norm (mm)
Feed size (mm)
QW-400

400

1400

400

30×2
Square steel 100×100
Round steel Φ105
2000×1400 Excluding feed hopper size
QW-630

600

1400

400

45×3
Square steel 110×110
Round steel Φ145
QW-800

800

1600

500

75×2
Square steel 120×120
Round steel Φ160
2000×1600 Excluding feed hopper size
QW-1000

1000

1800

500

90×2
Square steel 130×130
Round steel Φ180
2200×1800 Excluding feed hopper size